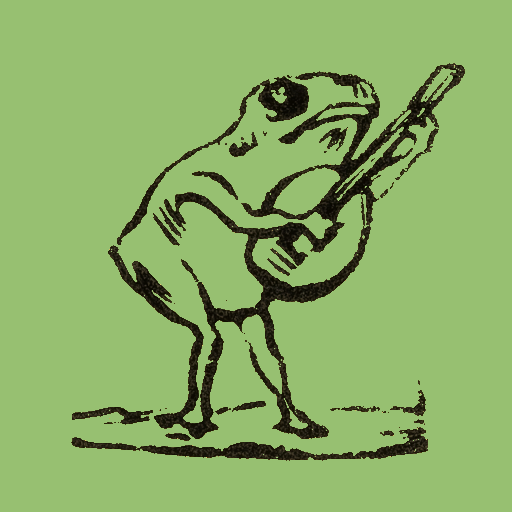 nickfourtimes' Nick's Frog Tap
*** Available only via Google Play ***
Tap on the Frog and be the first on the leaderboard!
Prove to your friends that you have the biggest number.
Instructions
Log into your Google Play account: tap the controller icon at the bottom of the screen, then tap the player icon to choose an account.

Tap the frog. Climb the leaderboard.
One (1) tap == one (1) tap. Leaderboard syncs on every 50th tap.

Purchase more taps via the in-game menu.

Author's note
NFTs are trash garbage.

---
Music pairing: zero sum, NIИ
Drink pairing: Vodka, neat, room temperature
Header: The Frivolous Frog, José Guadalupe Posada (1947).
Cover: Frog, Abbott Handerson Thayer (1915).

Available on